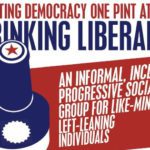 Drinking Liberally 
5 p.m. – 7 p.m.
(the first Thursday of each month)
http://wcmddems.org/event/drinking-liberally-3/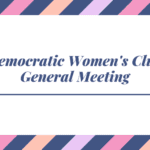 Join us May16  at 10 AM at Ocean Pines Community Center, Assateague Room.
Speaker: Karen Nelson from Planned Parenthood
http://wcmddems.org/event/dwc-monthly-general-meeting/
Democratic Club of Worcester County General Meeting:  Thursday, May 26 at 4 PM
Guest speaker: Katie Curran O'Malley, Democratic candidate for Maryland Attorney General.
Meeting by Zoom. Contact Tom Butler ; thomasebutler11@comcast.net; for information on the zoom connection.
http://wcmddems.org/event/dcwc-may-meeting/