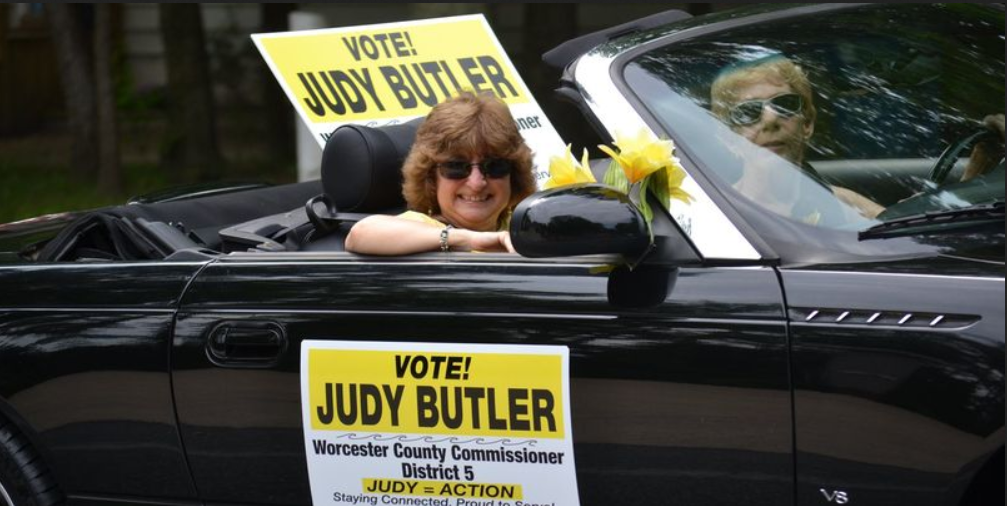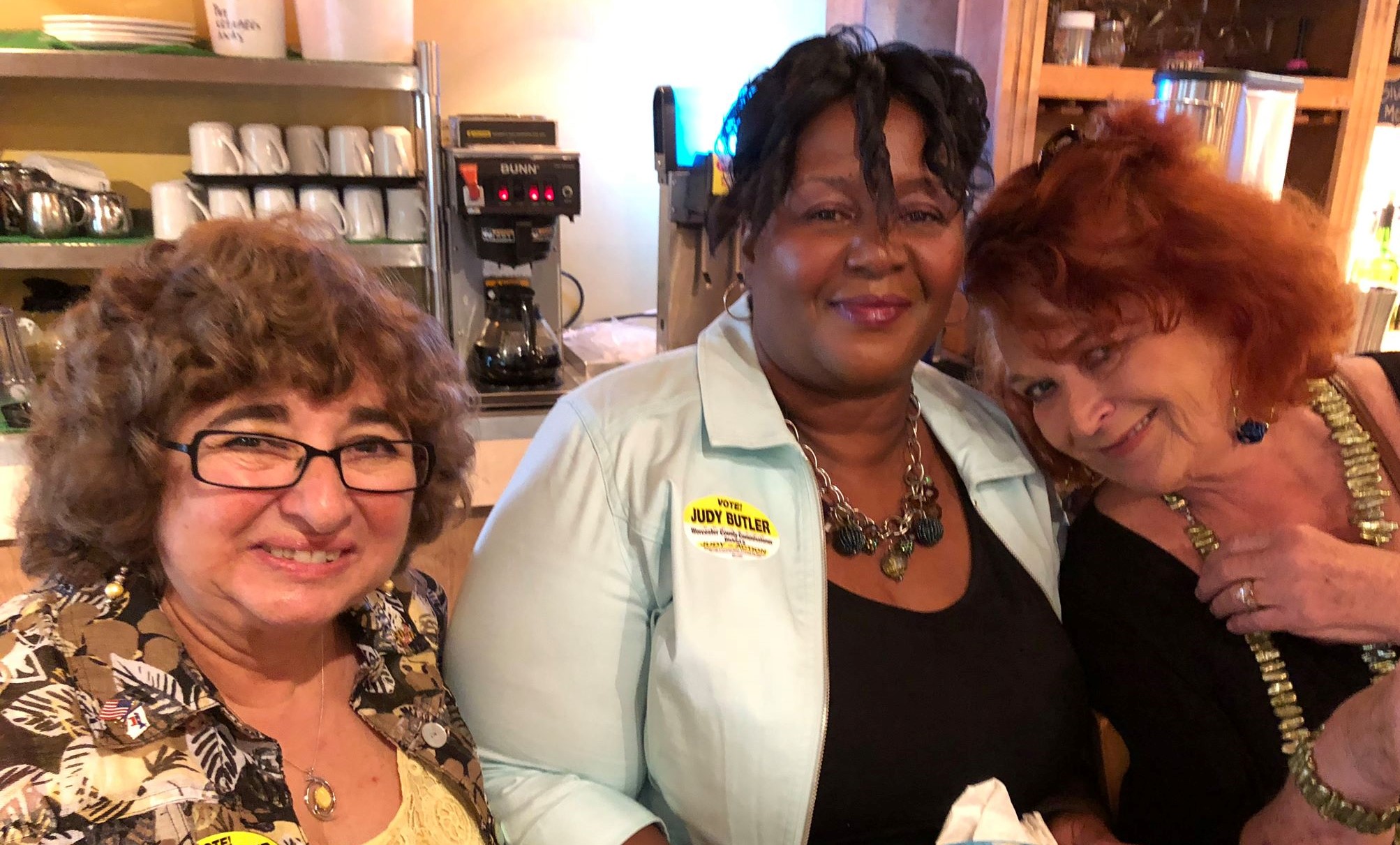 Judy Butler
County Commissioner District 5
Judy is a clinical laboratory scientist with a BS in field of study for Biology and Chemistry.She is ASCP board certified with advanced certifications to manage and technically supervise clinical laboratories. Additionally she was an OSHA field trainer with substantial knowledge of general industry safety issues with a concentration on bio-hazard and chemical hazard safety.
She was very active in the PTA for 24 years holding several high offices: President of PTA Howard County Council, Health Chairman of State PTA, Regional Trainer for PTA, and many officer positions in local PTA's.  Recently I was Chairman of Elections Committee for Ocean Pines and President of the Democratic Women's Club of Worcester County. Judy currently volunteer at Diakonia, Rackliffe House, St Mary Star of the Sea/Holy Savior Catholic Church, and Democratic Central Committee.
Judy has always felt a responsibility to support and serve her community whether it was in Howard County where she lived for 40 years or here in Worcester County where she and her husband have been retired since 2010.  Judy believes in balance and transparency in government, and sees a need for that in this current county government make-up.  Her priorities are to support and maintain the great quality of education in this county and to extend that goal to 2 more years beyond high school to technical or community college level. She sees this education extension issue as key to strong, viable economic development.  She feels we need to train our young people for jobs of the 21st Century and give them a pathway to their future right here in beautiful Worcester County.  Sustainable jobs of the future are in solar, wind, cyber security, agricultural / water technology, medical /healthcare, software development and engineering.
Broad-band access is of critical importance not only for the education of students in rural areas of the county but also for the success of small and large business in this county.  This is an absolute need if we are to succeed in future sustainable economic development.
Judy is also deeply concerned about our environment and especially the impact of sea-level rise on this county. The county government must be the catalyst to developing a resilience plan to protect our citizens and our natural ecosystems.  A resilience plan will review our natural systems and suggest adaptation to changing climate.
Opioid addiction is a very curious problem across the country including Worcester County.  The county must find the money for opioid problem solutions.  We should support the sheriff's office in their efforts to protect our citizens against this scourge.  We cannot bury our head in the sand on this issue.
For Ocean Pines, she will fight to widen route 589 to secure a safe exodus for our residents and to prevent the long back-ups that we already experience.  She will be an active, passionate representative for Ocean Pines.  We have a large population and many times the county is silent in recognizing our needs. We have a wealth of knowledge and experience stored in the citizens of our retired seniors here in Ocean Pines and we should acknowledge, value and use that resource to help solve our problems.
St. Martin's river is sick and Ocean Pines borders that river, so if there is anything that the county can do to improve and protect that waterway, then she will work to do so.
We must value our non-profits and recognize and support the contributions that they make to our community.  Judy believes in helping these non-profits as best we can within our fiscal ability.
She believes that guiding public policy correctly can create a population that has better, living wages, supports small and large businesses and wealth for all people. She believes that she can connect and work with everyone, listen and reach compromise for a great future.